Continuing the previous issue theme small entrepreneurship development. Рубрика в журнале
- Economic and Social Changes: Facts, Trends, Forecast
Публикации в рубрике (3):
Continuing the previous issue theme small entrepreneurship development
все рубрики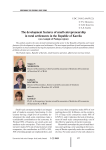 Diversification and small business as the factor of economic development
Статья научная
The article considers the opportunities of diversification and small business in assistance of economic development reveal. The comparative analysis of a condition of development of small business in subjects NWFD the Russian Federation is resulted.
Бесплатно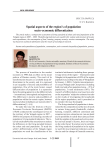 The development features of small entrepreneurship in rural settlements in the Republic of Karelia (on example of Pudoga region)
Статья научная
The authors analyze the state of small entrepreneurship sector in the Republic of Karelia and reveal features of its development in region rural settlements. The most urgent problems of small entrepreneurship development in rural settlements having low population density are designated and the possibilities of these problems decision are considered.
Бесплатно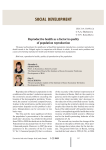 The value and role of small enterprises in the northern regions' transition the innovative way of development
Статья научная
Importance and role of small enterprises during the transition of northern regions to innovation development are determined. Condition, problems and development prospects of small innovation entrepreneurship are considered. Proposals on improvement of the system of governmental support and conditions, influencing survival and development of small enterprises are worked out.
Бесплатно